James Rippingale Classical Guitarist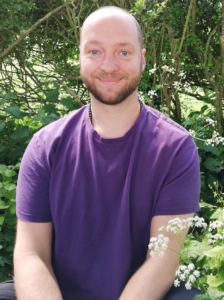 Somerset based classical guitarist James Rippingale is well known among musicians and audiences for his innovative, exciting programs and sensitive musical playing.
James attended Leeds College of Music where he won the prize for Classical Guitar and graduated with first class honors in 2001. He has since established himself as a much sought after performer and teacher.
James studied with Luigi Palumbo, Nicola Hall and Simon Dinnigan, the Pianist and Conductor George Hadjinikos and Classical Guitarist Mark Ashford. He has also played in masterclasses with Paul Galbraith, Allan Neave, David Leisner, David Tannenbaum, Michael Partington, Nikita Koshkin, David Russell among many others. His performances have taken him across the UK and abroad including performances in Germany and at The GISFAM Festival in Geneva. As a concerto soloist he has worked with the DYO and DCO in performances of Rodrigo's famous Concierto de Aranjuez.
Reviews have praised his "careful attention to the dynamics…..wonderful versatility and perfectly loving rapport between him and his instrument" with statements such as "…..awesome and flawless – what a feast"
He plays a wide range of music from traditional classical guitar repertoire such as Bach, Villa Lobos, Ponce, Albeniz, Bach and Tarrega to modern works by Rawsthorne, Harrison, Henze, Reich, Britten and Brouwer interspersed with his own compositions.
James' recitals offer an eclectic mix of styles and sound worlds with music from Tibet, Japan, Europe and America displaying the many techniques, colours and timbres of the Classical Guitar with sensitivity and deep musicality.
As a composer James writes eclectic classical guitar music influenced by many different musical cultures including the mythology and landscape of his home town of Glastonbury, UK.
James is passionate about teaching and sharing his knowledge. He is a classical guitar tutor at Wells Cathedrals School (one of the UK's 5 specialist music schools) and at his own Glastonbury Guitar Academy in Glastonbury, Somerset. He enjoys working with enthusiastic musicians in one to one lessons as well as masterclasses, workshops, groups and ensembles.