I have a great interest in spirituality and meditation and I enjoy writing meditation music. I use a mixture of guitars, synths and live instruments to create textures to uplift and relax the listener. This has lead me to work with spiritual teachers such as David Ashworth and Marianna Sheldrake to create guided meditation CD's.
The Shaman's Journey – A Guided Meditation by David Ashworth and James Rippingale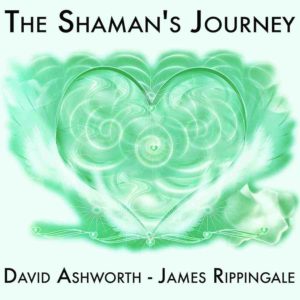 I am very excited to announce that The Shaman's Journey a guided meditation and collaborative project with spiritual teacher David Ashworth has now been completed and is available on ITunes. The Shaman's Journey has been a labour of love. Starting with a chance encounter between Dave and myself in 2012 and a subsequent recording session it finally came to fruition in late 2016 and took four years of experimentation and learning to finally hone and complete.
The focus of this meditation, called The Shaman's Journey helps the listener to ground deeply into the earth. Grounding is the most essential element for the spiritual seeker to develop. As the music unfolds David's voice takes you on a wonderful journey into the Earth. Each time you listen and journey with The Shaman, your grounding will deepen. The journey is guided from the Nature Spirit consciousness through the speaker – The Shaman – which is David's voice accompanied by the wonderful, sylph-like veils of the music.
We have had some lovely feedback so far including a review from Kindred Spirit!
"I have really enjoyed this guided meditation and can highly recommend it" – Ellie Blair, Kindred Spirit magazine.

To read the full Kindred Spirit review click Here.

"Thanks for the CD which I have used several times now. It's growing on me and I woke up last night with your music in my head and feelings of being nurtured. Nice!" – Margaret, Reiki Practitioner, Holistic Therapist and Hatha Yoga Teacher, Derbyshire. 

"I feel compelled to let you know how much I am enjoying your new CD. It is a  great piece of work. The first time I heard it, your Mum played it while I was having a massage I loved it at that first hearing, although I admit to being so relaxed I nodded off. My subconscious was taking it in though I am sure.

I have just listened to it again and it is even more beautiful second time I love the guided meditation by David and the music is so soothing and restorative. The rhythmic 3 beat soft drum is hypnotic. I was able to easily connect with Mother Earth and felt a great sense of healing Chi warmth spreading through my whole body. I then felt totally weightless and I had an amazing sense of safety. Wow. This is truly a seminal piece of work. I have already given a copy to my sister-in-law who will love it too."

Sylvia – Derbyshire.
Click on the video below for brief sample of the meditation:
For more information on David Ashworth and his work visit David's website