The Shaman's Journey – A Guided Meditation                         by David Ashworth and James Rippingale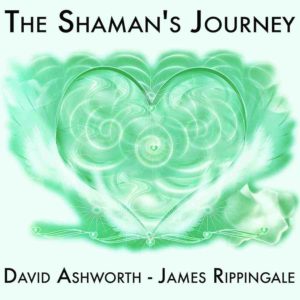 I am very excited to announce that The Shaman's Journey a guided meditation and collaborative project with spiritual teacher David Ashworth has now been completed and is available on ITunes.
The Shaman's Journey has been a labour of love. Starting with a chance encounter between Dave and myself in 2012 and a subsequent recording session it finally came to fruition in late 2016 and took four years of experimentation and learning to finally hone and complete.
The focus of this meditation, called The Shaman's Journey helps the listener to ground deeply into the earth. Grounding is the most essential element for the spiritual seeker to develop. As the music unfolds David's voice takes you on a wonderful journey into the Earth. Each time you listen and journey with The Shaman, your grounding will deepen. The journey is guided from the Nature Spirit consciousness through the speaker – The Shaman – which is David's voice accompanied by the wonderful, sylph-like veils of the music.
The Digital Download is available from ITunes. Click HERE
Cost £7.99
For more information on David Ashworth and his work visit David's website at:
www.davidashworth.guru