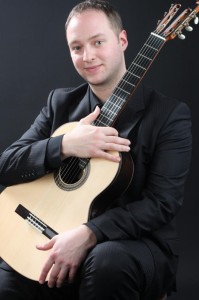 I'm pleased to present a new  recital programme with special guest singer Darquise Bilodeau.
The first half will explore ancient English music with a mixture of my own compositions and the Songs and Lute Music of John Dowland.
The second half is inspired by my own adventures in Spain and includes my new arrangement of Granados' Waltzes Poeticos and music by Tarrega and Ponce.
The concert will raise funds for the Monkeybay Fund which supports the poverty stricken area of Monkey Bay, Malawi working to provide the building works, land, training, food, inoculations, and medical support directly to the village. They are the makers of the notorious Sock Monkey cuddly toys available to buy at the concert!
7.30pm, 14th September The Bridge Chapel Derby.
Tickets £7 available from Soundbites, doors open 7.15pm. For more info see