Welcome to the website of Somerset based classical guitarist, composer and teacher James Rippingale. Thanks for visiting!

On this site you can find out more about my playing, writing and teaching activities and enjoy sound samples and videos. Please explore the menu above to discover more. I hope you enjoy the music.
Next Concert 13th October 2018
Upcoming Workshop 14th October 2018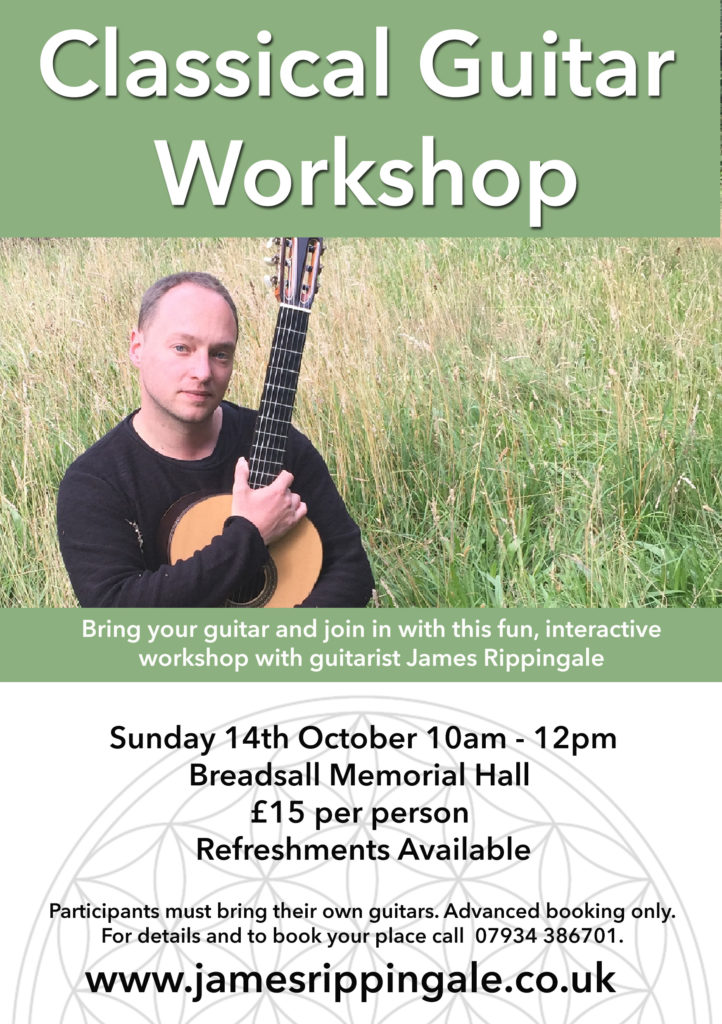 New Album "Essence" out now! Click Here
New release! – The Shaman's Journey – A Grounding Meditation now available. Click here for details.